No matter if it is for a day trip or multiple day tours:
– We will be very happy to organize your exciting trip.
– We provide you with maps and route recommendations on your self-guided tour. We want you to ride the most exciting roads and we want you to see the most popular sites along the highways.
Below we have some suggestions for great self-guided tours around Las Vegas.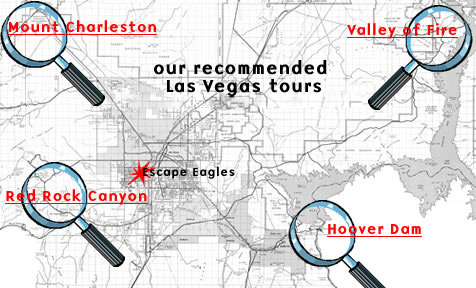 Mount Charleston Roadtrip
Valley Fire and Lake Mead
Red Rock Roadtrip
Hoover Dam Roadtrip